May 2017 Saint Louis Photography Guide
It's been raining all weekend in Saint Louis. The fog outside silently surrounds my apartment building, as the rain taps like an old friend outside my window. I love when the weather comes alive like an animal, forcing you seek refuge under some roof or else be consumed, enveloped, sopping wet and windblown. It's the kind of day I yearn to be reading, writing, creating in a space where I feel warm and safe. Or committing to a Harry Potter marathon. It's really a toss up.
As I look down, I realize my hands are beginning to look like my mother's. Or maybe a thicker, clumsier version of my mother's dainty, knowing hands. I remember my father telling me when I was quite young that a lady should always have her fingernails painted nicely. I took this advice far too seriously and obsessed over keeping my mits polished and manicured for years, into college and beyond. My nails aren't painted at the moment, and I realize that perhaps I'd rather my hands look just as they do in this moment for the rest of my life.
I should probably take a trip home.
With summer around the corner, I'm excited to focus on new projects, including this budding blog that you're reading so kindly. I'm hustling harder in photography and music, and taking you guys along with me for the whole thing. You're about to see more and more from of me from both sides of the lens. I feel incredibly blessed to be as busy as I am. More details to follow but for now, I'll get on with it.
Without further ado, below are the top events in the Saint Louis photography community you need to know about in May 2017:
JEANNIE LIAUTAUD: THE GRANDPARENTS PROJECT - [OPENING RECEPTION] Friday, May 5th; 6-9pm @ The Dark Room
The Dark Room at The Grandel Theatre's new and expanded Photo Gallery celebrates the opening of photographer, Jeannie Liautaud's exhibit, "The Grandparents Project," inspired through a "personal exploration into the essence of her own grandmother, who passed away in 2013." A Chicago-native, Jeannie began photographing the elderly in 2014 to serve as a "testament to what it means to age and still be vital; to grow old but to remain steadfastly kind, amiable and tenacious." Catch the opening reception for an opportunity to chat with the artist herself! Free admission. View a few of Jeannie's pieces below!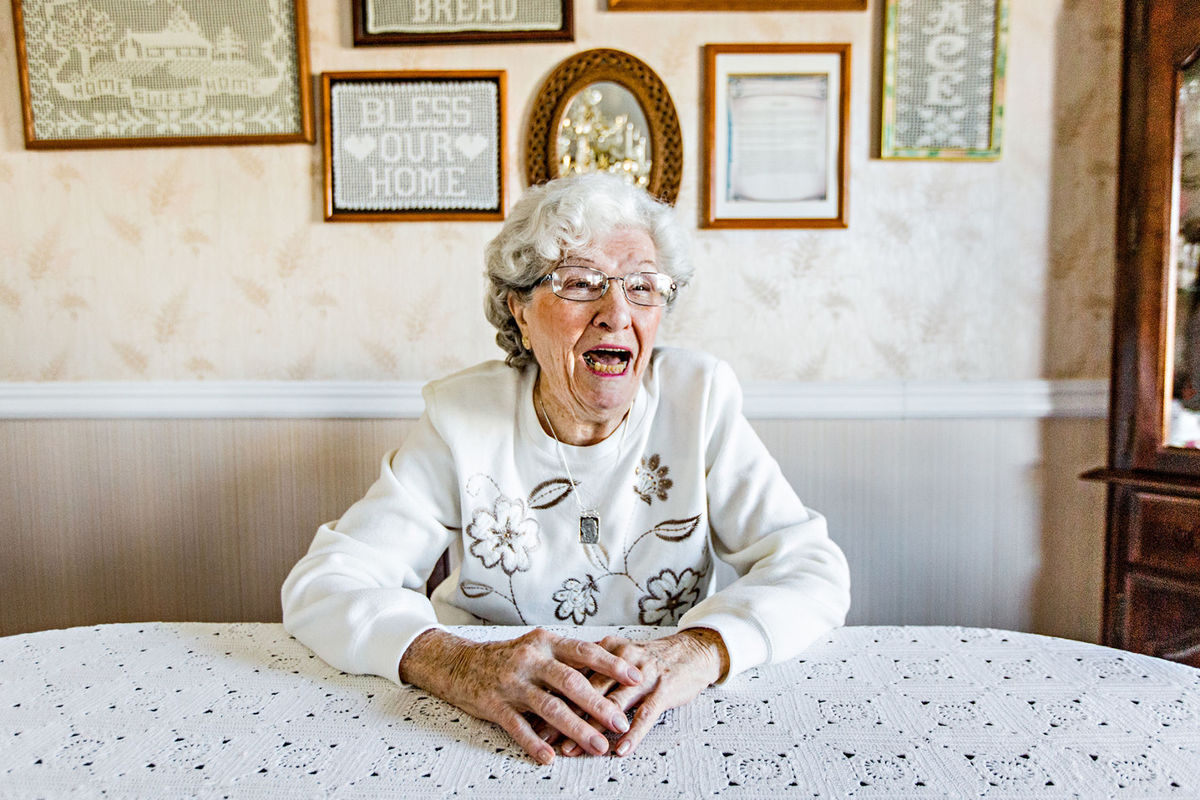 PRO-TIP - The Grandel's Dark Room Photo Gallery recently opened, featuring enhanced viewing and ease via dedicated galvanized steel art walls in the heart of the Grand Center Arts District. This reception is the perfect opportunity to check out the venue and look into what it takes to get your own artwork on the walls!
CREVE COEUR CAMERA PRESENTS, "ALL ABOUT LENSES" - [FREE CLASS] - Saturday, May 6th; 9:30am @ Creve Couer
Why not continue to refine your skills this May? Have you ever wondered what the best lens is to use for portraits? Or landscapes? Or sports? Join Creve Coeur Camera for a free lecture on lenses for your DSLR or mirrorless camera, including how to select the right lens for your photography niche, as well as what factors you should consider before buying your next lens: focal length, cost, portability, and image quality. There is no cost for this class, but you will need to reserve your spot ahead of time. Duration: 60 minutes. Click here to register for "All About Lenses!"
CAMERAS & COFFEE MEET-UP - Saturday, May 6th; 12pm @ Cinco de Mayo Festival, Cherokee Street
Cameras & Coffee is a bi-monthly networking photo walk for Saint Louis creatives looking to connect with the area's many photographers and models. All ages and skill levels are invited to shoot, network, and learn from each others' expertise. The group meets every other month somewhere in Saint Louis; past locations include The St. Louis Museum, Coffee Cartel in the Central West End, and more. This month the C&C group will be meeting in conjunction with the Cinco de Mayo Festival on Cherokee Street! They will start at The Mud House (2101 Cherokee St, St. Louis, MO 63118) and go from there. Psssssst...word is that organizers may be planning a second meet-up later in month! Click here join the Cameras & Coffee Facebook Group for all the latest updates.
WEBSTER OPEN AIR PAINTING COMPETITION - Saturday, May 13th @ Downtown Webster, MO
While not exclusively related to photography, Webster Chamber of Commerce's annual Open Air Painting Competition is a fantastic opportunity to photograph art in the making. Open to both amateurs and professionals, the competition encourages artists of all ages to capture on canvas the outdoor spaces of the Webster Groves community. Click here for more information about the event!
ISR PHOTO WALK MEET-UP - Saturday, May 13th; 1pm @ Cherokee Street
One of my favorite local photography meet-ups, the ISR Photos Walk. Saint Louis area photographers and models of all ages and skill-levels are invited to network and practice their skills together. Completely free to attend, it's held every month in a central Saint Louis location--previous locations include Soulard Farmer's Market, Maplewood, Tower Grove Park, The Loop, and more. This month the group will collaborate with local clothing brand, ENK'D, for a gauntlet of product-focused photography. One of the largest meet-ups in the area, The ISR Photo Walk usually draws over 30 photographers in addition to the several models that drop by to pose for the camera. I would absolutely recommend this event for anybody interested in networking with photographers and models in the Saint Louis area!
Browse a gallery from past meet-ups below, and make sure you follow @isrphotos and @stlfaces on Instagram for all the updates in real time!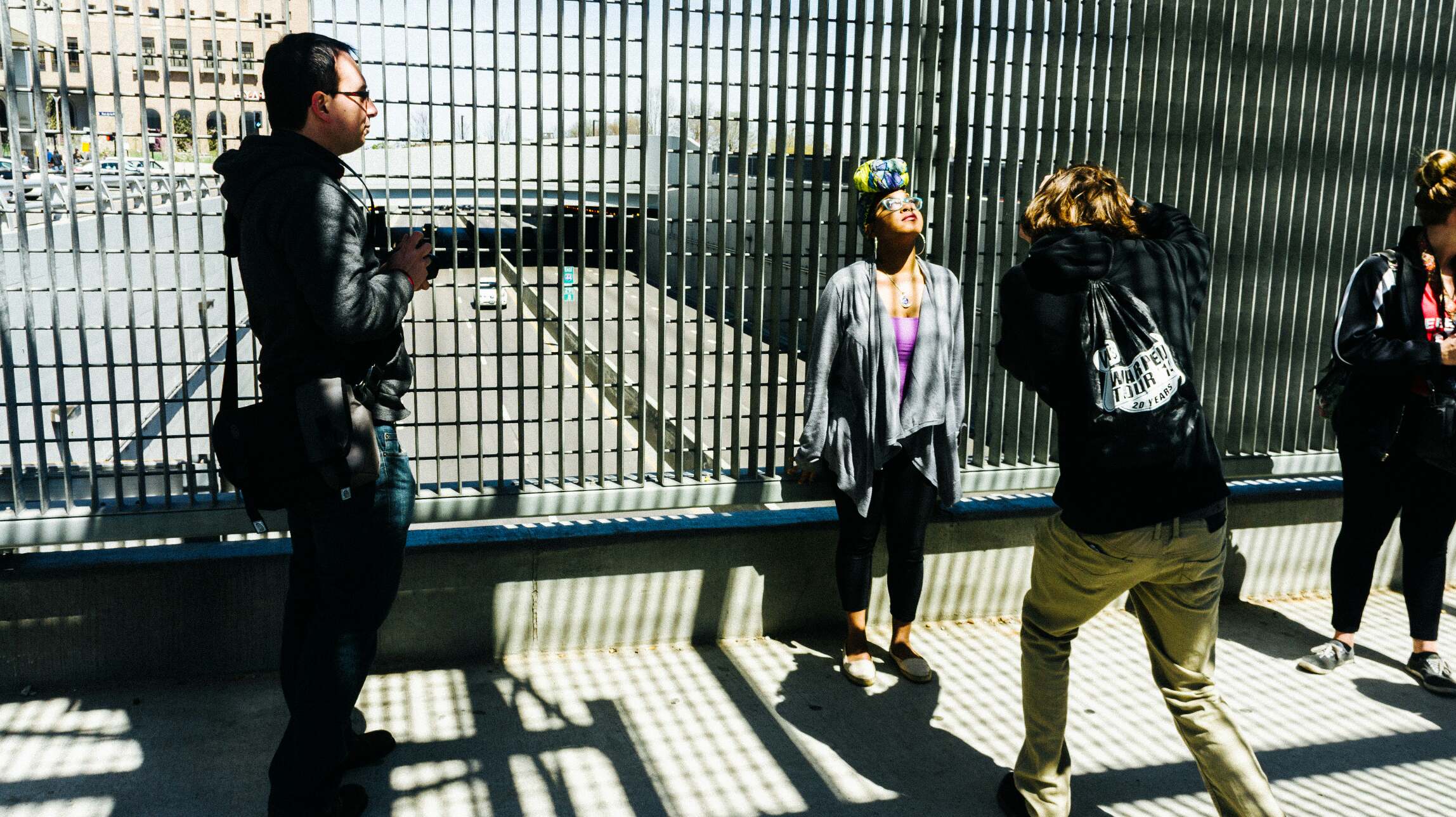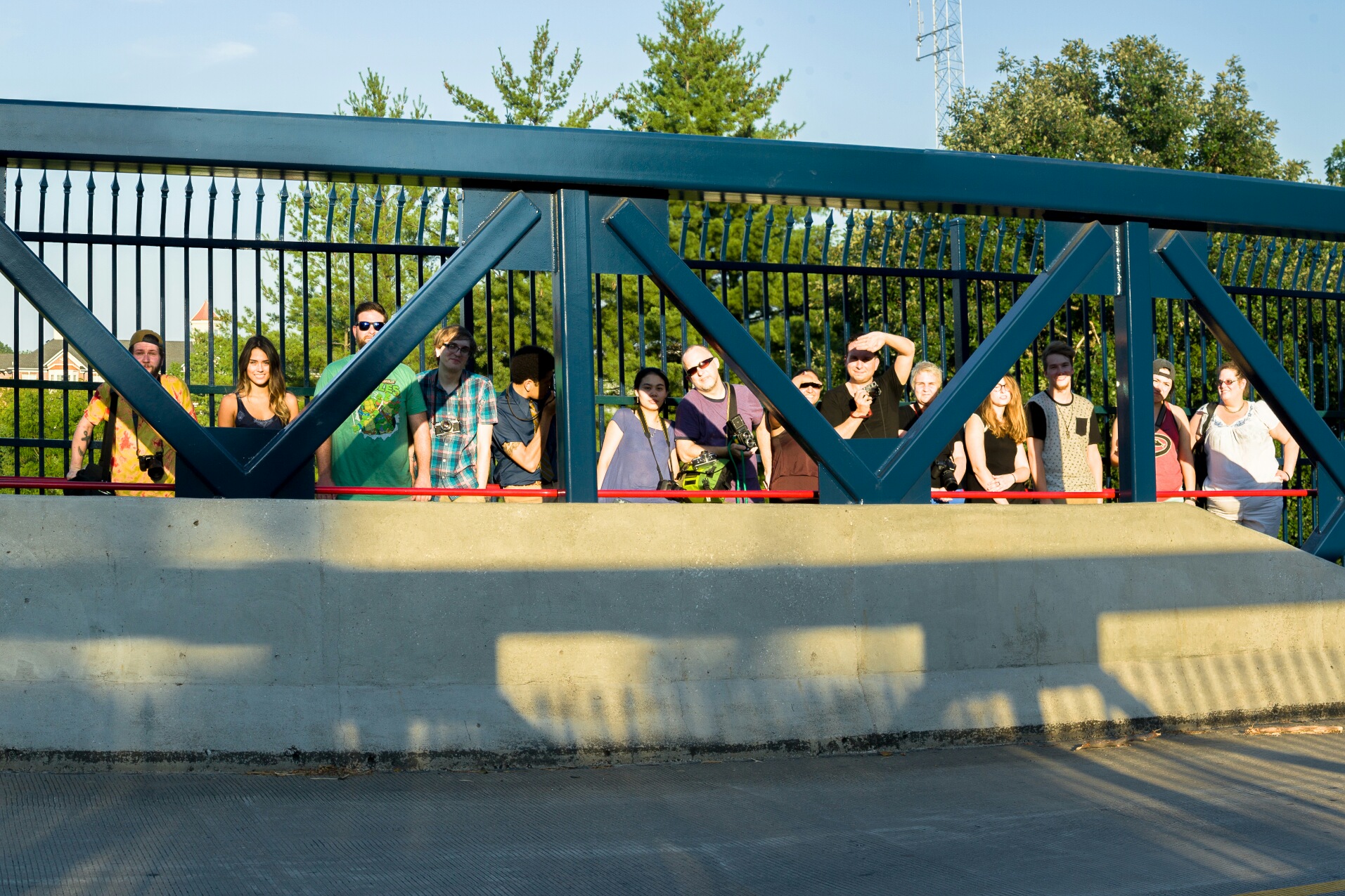 PRO-TIP: They are always looking for models! Perhaps you have been wanting to update your headshots? Or get some pictures taken on a budget? Here's your opportunity to get photographed for free while networking with multiple photographers in the area. If you'd like to model for May's event send the @stlfaces team a direct message on Instagram!
Outdoor festivals are happening across the city throughout the month of May, which makes it the perfect opportunity to capture Saint Louis' unique, local flavor. Stop by Taste of U-City on Thursday, May 11th or Taste of Maplewood on Saturday, May 20th for a chance to photograph the food and flavor of two of Saint Louis' most hip and happening neighborhoods. Want more? Enjoy a cold beer and browse affordable art by local creatives at Schlafly's Art Outside Festival, Friday-Sunday May 26-28th. Popping up at their Bottleworks location, the festival focuses on making tangible art more accessible to budgets, big and small. Free admission. Click here for a list 11 festivals & outdoor events happening this May in Saint Louis!
BONUS: IMAGE COMPETITIONS W/ UPCOMING DEADLINES:
There are several perks to entering image competitions, including being present in the perfect environment to sell your images and pad your resume. Competitions are a fantastic way to expose your work to an entirely new audience, while gaining the opportunity to establish yourself more in the industry. Are you interested in public speaking or teaching others your passion? Earning titles makes you more marketable as an expert in your field. Why not enter an image competition this May?
"FARMERS MARKET" IMAGE COMPETITION - [Deadline: May 8th @ 8:30PM] St Peters, MO Chamber of Commerce
Open to artists of all skill levels across the Saint Louis area, St. Peters' May image competition invites entrants to submit artwork that relates to their theme of open air farmers markets. Photographers can win cash prizes and merits in their own category, as well as overall 1st-3rd, Best in Show, and Honorable Mention. St. Peters Cultural Arts Center hosts image competitions year-round, with themes changing each month. Registration fee: $20/3 works. Learn more about this and other St. Peters Image Competitions by clicking here!
"FIGURES OF SPEECH" IMAGE COMPETITION - [Deadline: May 10th ] The Anderson Center for the Arts; Anderson, Indiana
All Midwest artists are invited to enter The Anderson Center for the Arts' 6th Annual FIGURES OF SPEECH competitive exhibition. Pieces are called to turn figures of speech into memorable and interesting works of art. Examples include "needle in a haystack, "sharp as a tack," "the early bird gets the worm," etc. Registration fee: $25/3 works. Click here for the full prospectus and registration form!
"SOLAR FLAIR: CELESTIAL BODIES IN MOTION" IMAGE COMPETITION - [Deadline: June 11th] Albrecht-Kemper Museum of Art, St, Joseph, MO
In honor of the first complete solar eclipse since the 1970s, the Albrecht-Kemper Museum of Art presents "Solar Flair: Celestial Bodies in Motion," a juried art exhibition showcasing artwork depicting moons, planets, and stars or inspired by celestial bodies. Open to artists across the United States, the exhibit will run August 11-November 5th, 2017, with a special opening reception on Friday, August 11th from 4-7pm. Registration fee: $20/5 works. Click here for the registration form!
That'll do it for my May 2017 STL Photography Guide, ya'll. Get out there and create some amazing work.
Do you have an event that should be included in June 2017's Saint Louis Photography Guide? Leave me a comment below!
UPDATE: Still looking for more photography meet-ups happening in Saint Louis this month? Click here to see 10 that didn't make the cut!