April 2017 Saint Louis Photography Guide
As my last blog post predicted, the snow and ice in Saint Louis has melted away, giving way to a an early Spring that I'm not complaining about at all. Here in the Midwest, we usually attempt to force Spring into being prematurely, pulling out our shorts in questionably warm weather because we're itching to greet the season in all its glory. However, Saint Louis has been dipped in sunshine all week, and there's nothing forced about it. Monday we hit 82 degrees, resulting in city-wide euphoria. The sidewalks were full of families and joggers, my neighbors sitting on their porch until the last sliver of daylight slipped away.
It's the kind of weather that allows you to find peace in beginning again. Comfort in certain uncertainty.

This past week has been so exciting for me creatively and personally. We got our "Duet" gig posters designed and printed and I couldn't be happier with how they turned out. Designed by the undeniably skilled, Parker Gibson, and pictured below.
I'm also thrilled to share that I'm taking over @stlouisgram this Saturday, March 25th 2017 at 10:30am for a special 30 minute concert, accompanied by the talented, Maggie McCarthy. Make sure you tune in for this LIVE performance via @stlouisgram on Instagram!
Plus, we're streaming "Duet" rehearsal LIVE again this Sunday, March 26th 2017 at 7:30pm! Tune in for your free chance to win two free tickets to the show! Last time @ajamesbertman won; who will it be this time?
And finally, you want to know why won the concert tee, right? Congratulations to, Rey Garza! Thank you to all who entered this week; I can't wait to share my brand new newsletter with you soon!
But you're probably here for the goods, right? Without further ado, here are Saint Louis' must-see events and sights to photograph in April 2017:
CREVE COEUR CAMERA PRESENTS, "FLASH MODIFIERS" - [FREE CLASS] - Saturday, April 1st; 9:30am @ Creve Couer Camera

Start April off the right way by refining your skills with Creve Couer Camera. Join instructor, Tom Tussey, for a free lecture on flash modifiers and how they control the quality of light from your speedlight. Many examples will be shown with an explanation of the camera and exposure settings used. The class will last approximately 60 minutes, and is limited to 25 attendees so reserve your spot soon if you'd like to attend. Click here to register!
Creve Coeur Camera hosts photography classes year-round on a variety of topics including digital basics, setting up your own home studio, portrait photography, Photoshop, and much more. This is the perfect opportunity to check out a class without investing up front. Learn from a pro, meet the Creve Coeur Camera team, and learn something new!
TYANN MARCINK PRESENTS "LIGHT AND THE NIGHT" - [FREE WORKSHOP] - Saturday, April 1st; 7-8:30pm @ Rennick Riverfront Park, Washington, MO
Why not keep it rolling with another opportunity to refine your skills with local artist and photographer, Tyann Marcink, and her free, hands-on workshop that same evening? Topics covered include being aware of the light, sunsets in manual mode, blue hour photos, starburst effects, long exposures, fireworks, and playing with light writing. Students are asked to bring their camera, tripod, and remote shutter release (optional), Open to all ages and skill levels, but Tyann asks that you reserve your spot ahead of time. For more information about registering for her workshop, visit her website by clicking here!
PRO-TIP: Remember, any time you attend a photography workshop or photowalk to fully charge your camera battery and empty your memory card before the event! Save yourself the heart-wrenching feeling; the sinking pit in your stomach I've had more times than I'd like to admit. You'll hit an instant wall, the camera goes dead or your card fills up, and you're out of luck. Always come prepared!
_
[Side Note]: It's truly phenomenal that Saint Louis has such a vibrant and active Photography community full of artists willing to give their time and talents. No matter how long you've been shooting--a few months or several years, it's vital to remain a student in business and in life. Do yourself a favor, and look into fine-tuning your skills this month!

ISR PHOTO WALK - Saturday, April 8th @ 1pm in Soulard Market
Always one of my favorite local events, the ISR Photos Walk. This is a meet-up for Saint Louis area photographers and models of all ages and skill-levels to network and practice their skills together. Completely free to attend, it's held every few months in a central Saint Louis location--previous locations include Maplewood, Tower Grove Park, The Loop, and more. This month the group will meet in Soulard Market, by the pavilion on the left side of the market. It's a fantastic thing to see over 40 people with cameras, united purely based on their love of photography. I would absolutely recommend this event for anybody interested in networking with photographers and models in the Saint Louis area.
Browse a gallery from past events below, and make sure you follow @isrphotos and @stlfaces on Instagram for all the updates in real time!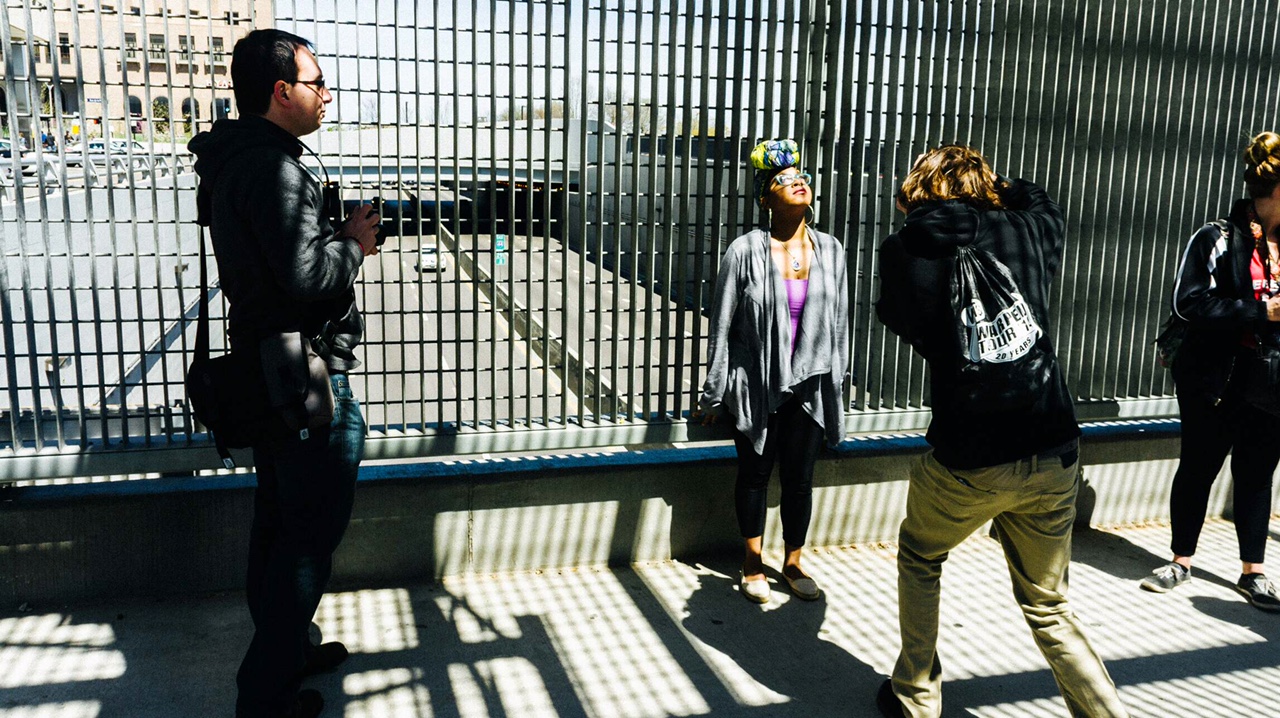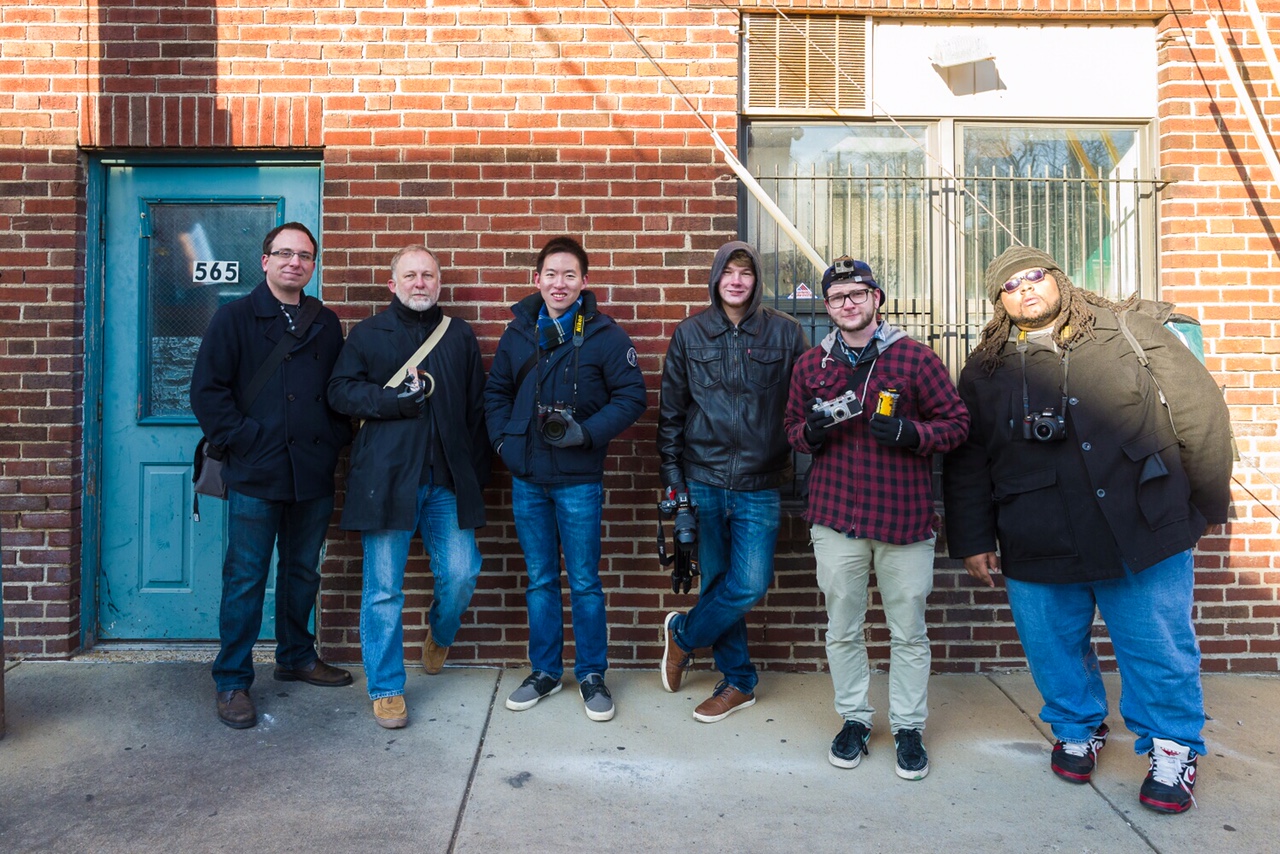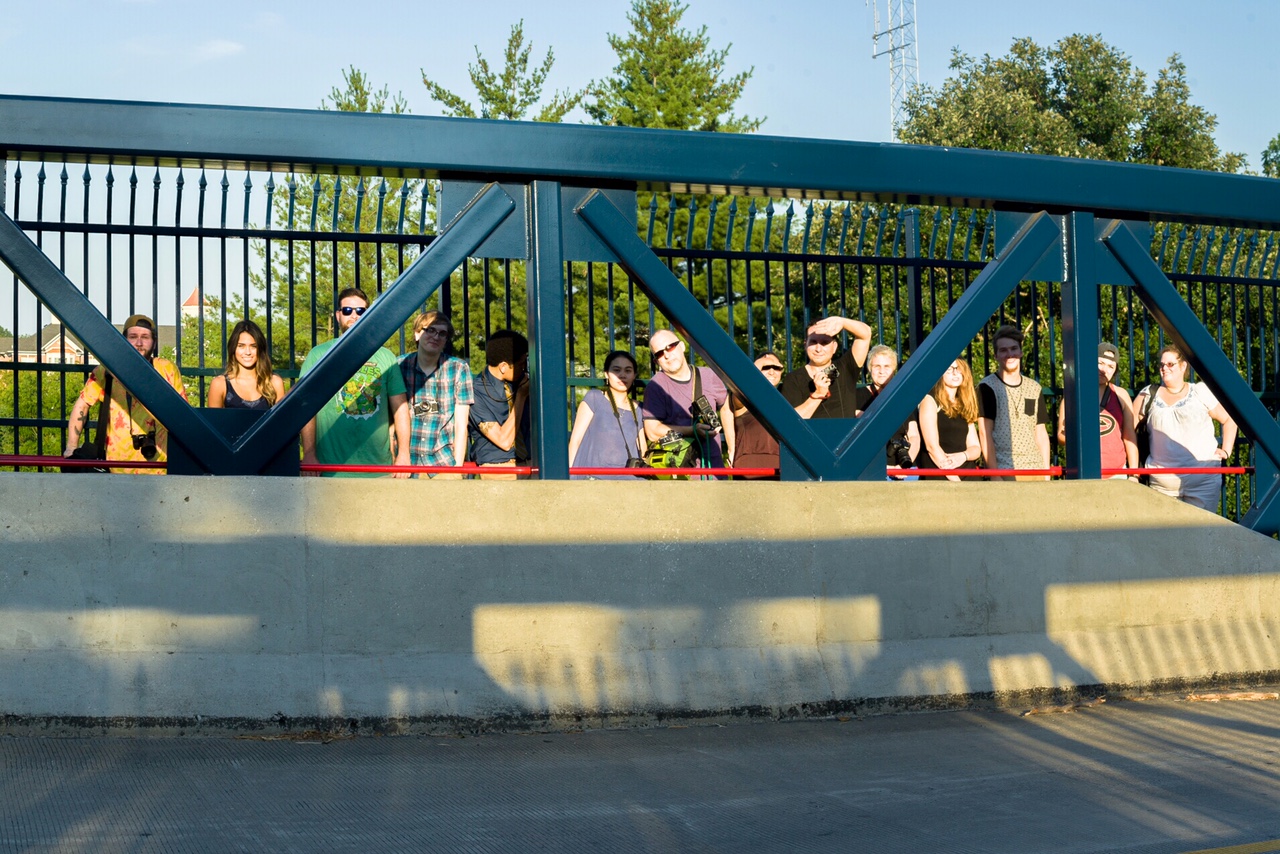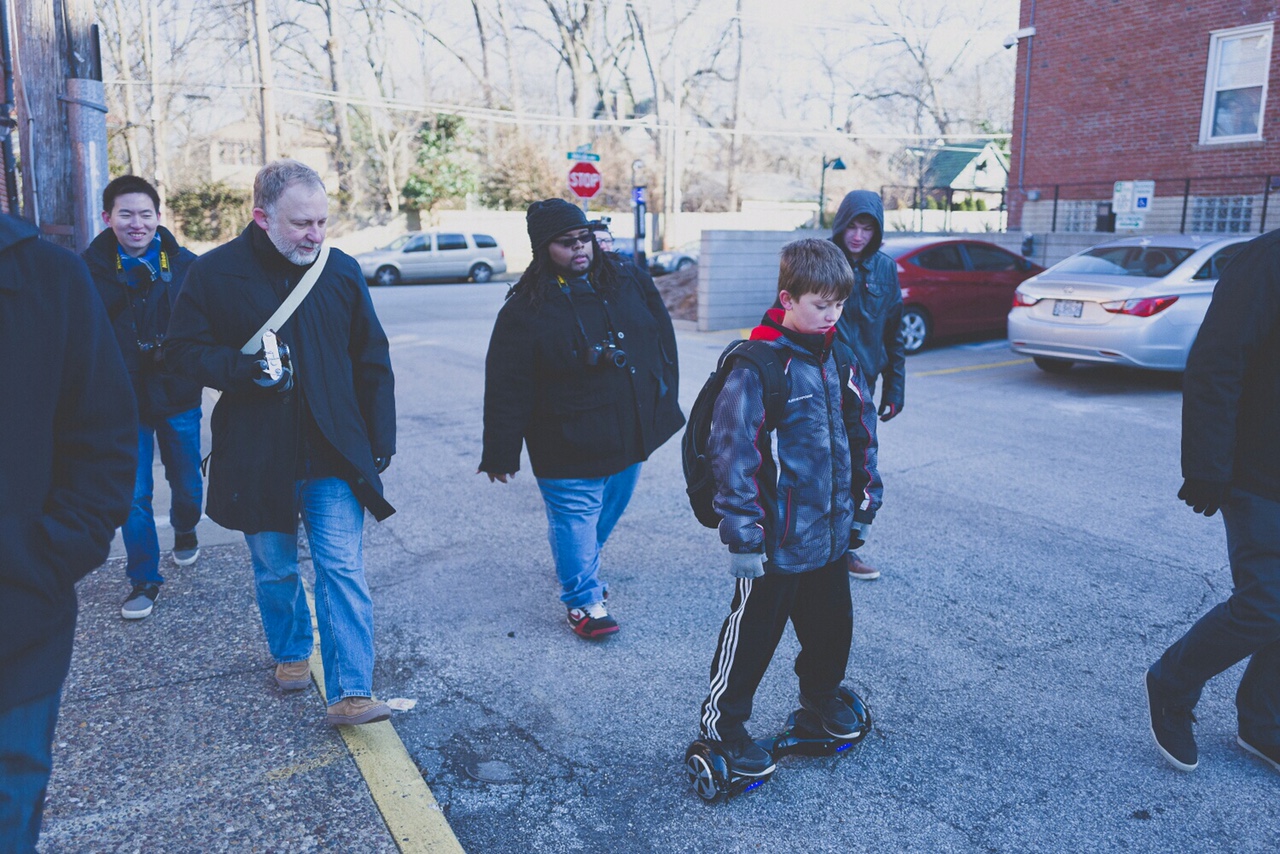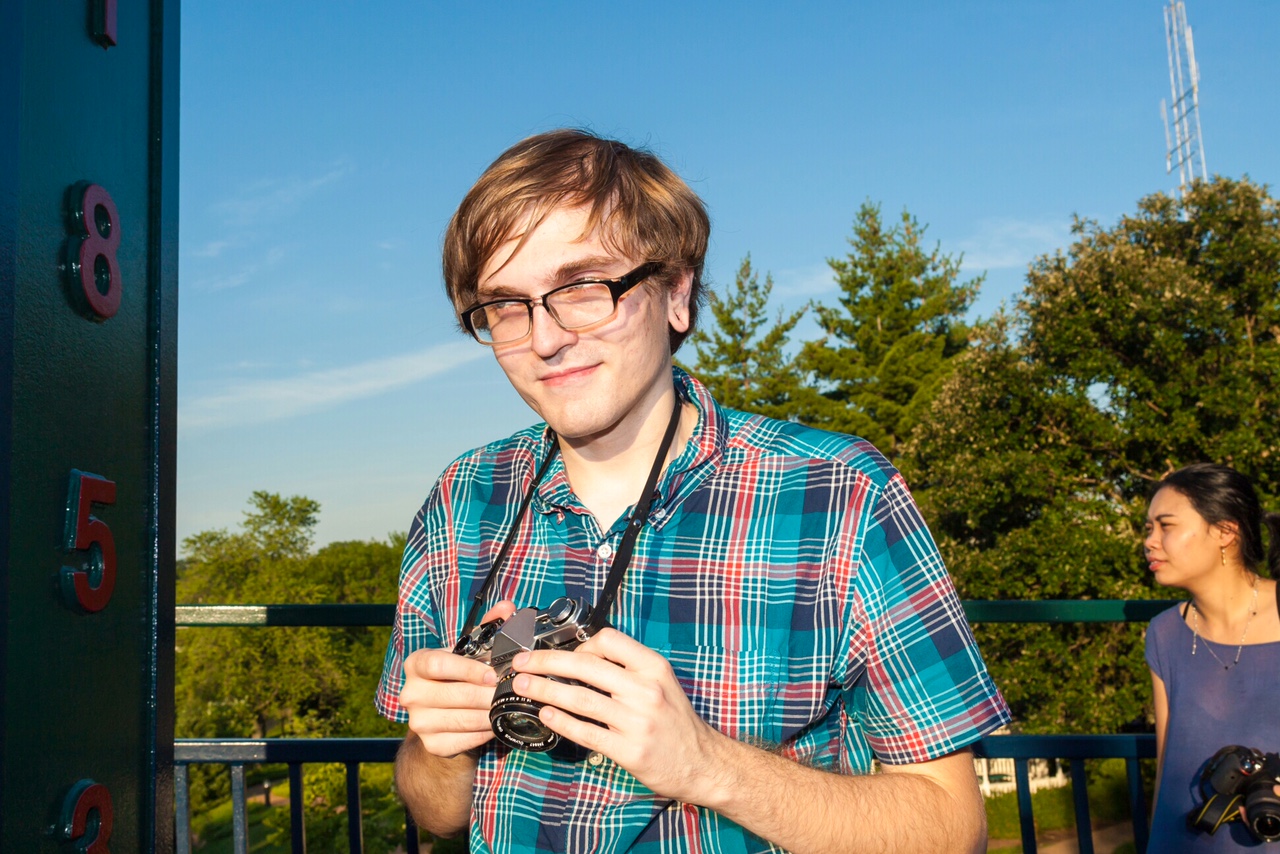 PRO-TIP: They are always looking for models! Perhaps you have been wanting to update your headshots? Or get some pictures taken on a budget? Here's your opportunity to get photographed for free while networking with multiple photographers in the area. If you'd like to model for April's event send the @stlfaces team a direct message on Instagram!
SHUTTERFEST - Tuesday, April 18th - Thursday, April 20th @ Union Station
ShutterFest is a massive photography conference held every year in Saint Louis' own Union Station. A three-day, hands-on educational event , presented by the country's top photographers, and covering a variety of different topics for every skill level including filmmaking for photographers, experimental strobe techniques, boudoir posing, portrait retouching, studio fashion lighting, and much more. Basic conference registration will run you $149, an investment certainly, but attendees enjoy unlimited access to all classes, photowalks, lunch-and-learns, after-hour shoots, trade show areas, and Profoto Lighting Experience Shooting Bays. And to top it all off, 300 models with wardobe and loaner gear available to play with! Attend as many or as few events as you wish, but classes are first come, first serve and require you reserve your spot ahead of time.
This will be my first year attending the conference, and I couldn't be more excited. Find more information about ShutterFest online at https://shutterfest.com.
PRO-TIP: ShutterFest is now accepting volunteer applications! Perhaps you'd love to attend the conference, but would rather save some money? Become a ShutterFest volunteer and receive a free ShutterFest goodie bag, exclusive staff t-shirt, complimentary pass to ShutterFest Extreme (a $249 value), day-after brunch at Salvatore Cincotta Studio on O'Fallon, IL, and lunch vouchers during the event. Volunteers will be assisting in a variety of areas, including loading/unloading, packing/unpacking boxes, assembling displays, distributing signage, etc. For more information about how you can volunteer at shutterfest click here.

CHINESE CULTURE DAY AT BOTANICAL GARDENS - Saturday, April 22 & April 23rd @ 9:00 AM
Bring along your camera and photograph The Botanical Gardens' annual Chinese culture celebration featuring a Grand Parade with 70-foot dancing dragon, authentic regional cuisine, t'ai chi, and acrobatics. Special tours in the Grigg Nanjing Friendship Garden (the Chinese Garden) focus on the symbolism of many plant species and architectural details. There should be plenty of Spring foliage to capture as well, with April being the height of blooming season for many of Missouri's native flowers, including azaleas, daffodils, tulips, and more. Please note: No trams, free hours or early morning walking hours on signature event weekends. Access to the Chinese Culture celebration is included in General Admission ($12 for the general public | $6 for St Louis residents). Find more information on their website.
PRO-TIP: April is peak season for capturing our state tree, the dogwood, and state flower, the white hawthorn. You can catch both at The Botanical Gardens, as well as around the Saint Louis area throughout the month of April. I even hear there's a bunch of dogwood trees planted on the grounds of Mercy Hospital (pictured below). Take full advantage and get outside! I'm definitely adding both of these to my "To Photograph" list this month!
COFFEES & CAMERAS - Date & Location TBA [April 2017]
Cameras & Coffee is a another fantastic event for Saint Louis creatives looking to connect with the area's many photographers and models. All ages and skill levels are invited to shoot, network, and learn from each others' expertise. Similar to other photowalks, the group meets every few months somewhere in Saint Louis--however, you can bet on this group to operate out-of-the-box! Past meet-up locations include The St. Louis Museum, Coffee Cartel in the Central West End, and more. Usually completely free to attend, unless the location requires a nominal admission fee (ie. The Saint Louis Museum).
I've attended several C&C meet-ups, and they are always very well attended! They haven't announced their April 2017 date or location yet, but I'm promised it will be sometime during the month of April. Keep an eye on the Cameras & Coffee Facebook Group for all the latest updates!
I think that about covers it, friends. Can't wait to see all of the stellar photographs that are taken this month. Comment below if you're planning on attending one of these events; would love to connect! Also, shoot me an email if you have a photography event happening in May 2017, as I'd love to add it to next month's Official St. Louis Photography Guide!
Have a great Wednesday!
xoxo,
Emily